Staging and preparing your home for the next inhabitant is an ingenious way for you to sell your home. Home staging can help you enhance the appeal of your home and can also help you in getting more value. Many people get their homes staged adequately before listing it for sale. Proper home staging can help you gain a higher value for your home, and they can also help boost the appeal of your place, which can end up considerably increasing the cost of your house. In this article, I am going to talk about some of the home staging tips you can use to make sure that your home sells for a higher amount.
1. Keep Your House Clean
Cleaning your house before anyone comes to visit or inspect might seem like an obvious thing to do, but many people don't follow through with it. It can be a difficult task to get your home cleaned each time a prospective buyer comes to visit, and some owners consciously skip on the step without recognizing the negative implications it carries.
Unclean homes and dirty dishes can cast a negative impression and can also ruin the charms of your home. It is preferable to get your home deep cleaned once or do it yourself then carry out regular cleaning and maintenance so that you don't have much work piled up on you at the last minute. Most realtors will also tell you the same that unclean houses generally attract criticism and are prone to scrutiny.
2. Clear Away All Clutter
One way through which you can improve the appeal of your home is by clearing it from all sorts of clutter and dirt. Doing away with all the unnecessary things from your home can give it a clean look and a fresh appeal.
Removing the clutter from your home early on is a good thing because it cuts down on the things you will have to take with you when you have to move from the house. It also makes your home look more spacious and gives an excellent appeal.
3. Focus On Styling Your Kitchen
Styling your dining (kitchen) room can help boost the appeal of your home almost immediately. The kitchen is the central point for most homes and properly designing your Kitchen can help you bring up the value of your home instantaneously. The kitchen is the place where your buyers will spend the most time. It is also the place where they will try to negotiate a deal with your realtor, so you need your kitchen to look as beautiful and tempting as possible to make sure that your sellers are unable to let your home go!
4. Bathrooms Are A Deal Breaker
Having proper bathrooms with good sanitation leave out an overall positive impression. Good restrooms with properly installed sanitation give out a royal appeal and are one of the things most buyers check.
Proper bathroom sanitation and installing an excellent vanity in your (bath)room can help you bring up the appeal of your home by a considerable amount. Most hotels use this trick to give their area a unique charm and a special aura. Additionally, if you want to bring up the appeal of your home even more, then you can use white towels to give your bathrooms a fresh look, white towels also give out a fancy look.
5. Clear The Clutter In The Closets
Serious buyers will check every nook and cranny of your home, which is entirely justifiable. It is therefore essential for you to clear your closets of all the extra clothes that you don't use. You can keep your clothes in a carton or box temporarily and keep that box away.
Closets that are not full to the brim look beautiful, and they also give out a spacious appeal, a good rule of thumb to follow is that you should free up at least 30% of your closet space to make it look like your closets have the much-holding capacity.
6. Invest In Good Quality Mirrors
Mirrors can help you stage your home to look bigger and more sophisticated. Mirrors are an ingenious tool to use, and many people use mirrors to make their rooms look bigger and more elegant. If you're looking for a cost-effective option through which you can boost the value of your home, then mirrors are a great option for you. Good quality mirrors with proper wooden borders can help you give a neat look to your home.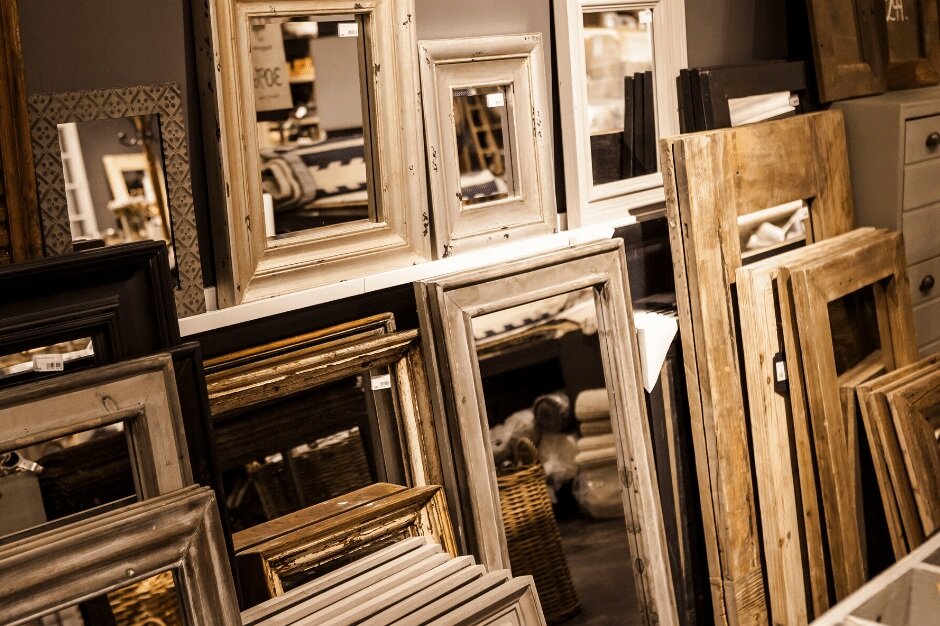 7. Stick To Themes
If you have a theme for your home, then you should follow it. Homes that have a proper theme are generally more appealing and attract more buyers because they can easily visualize their life in your home(,) and it can help them get more definite ideas of what goes where. If your home has a lot of white colors, then you need to focus on building on that. If your home has tones of brown and golden, then you need to invest in things that follow the same theme.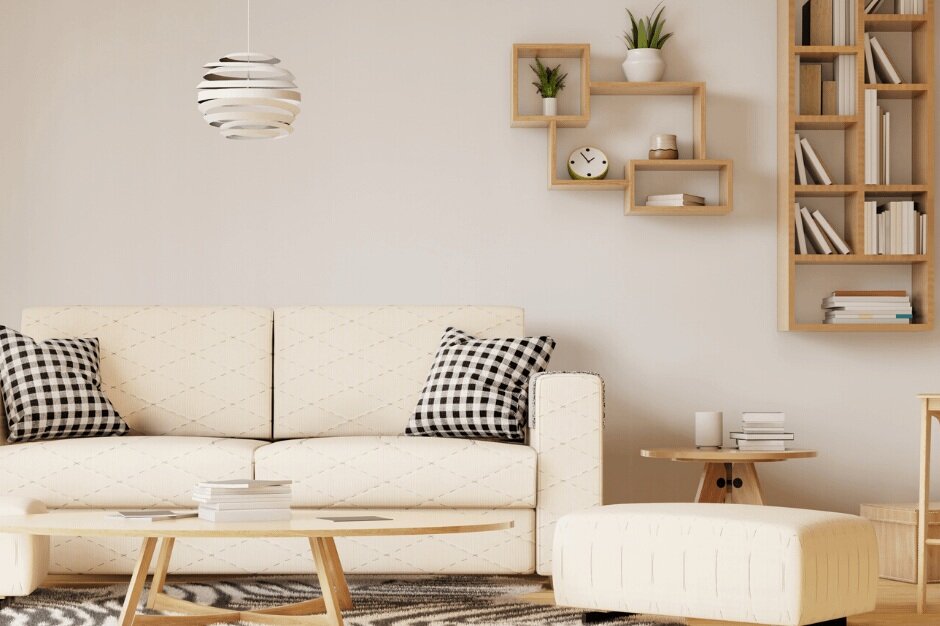 8. Good Lighting Can Change The Game Completely
You can make the most average looking spaces look amazing with good lighting. Proper lighting can help you set the aura of your home, and it can also help you derive value. Most hotels invest heavily in good lighting to make their spaces look and feel luxurious.
Invest in a few right quality lamps that you can put next to your bedside, and you can also ask an interior designer to come in and identify the excellent lighting spots that can help you accentuate the feeling of your home.
Warm lighting and fairy lights that are effectively placed can help you make your home look a lot better than before. Small lamps can also help give an excellent look to your home, and you can even light a few scented candles so that your home has a pleasant scent for when anyone comes to visit.
A few hanging lamps can also do the trick and automatically increase the appeal of your home and give it a classy vibe. If anyone visits your home at night to buy, then they will be able to get an even better vision and might be convinced to buy your home at a premium.
9. Invest In A Few Potted Plants
Indoor plants can purify the air in your homes and also give out a fresh look to your indoors. Green plants are an inexpensive way to bring up the appeal of your home.
Investing in a few potted plants and placing them strategically around the house can help you create an appeal. You just need to remember to water them well and make sure that they get an ample supply of nutrients. Good locations to keep your plants are near windows and areas with good lighting. If you think you won't be able to water them every day, then you can get small cactus plants that don't require much maintenance and can go for weeks without watering.
10. Invest In Wall Art
Contemporary style wall art and wall art that fit with the overall theme of your home are an excellent investment to make and can help you make your house appear elegant and put together. You don't need to get wall art made by a renowned artist.
You can easily find exquisite wall art online or from thrift stores that you can use to bring up the appeal of your home. You can also paint yourself or get a good quality printout framed of a design you like.
Wall art draw much attention, and they can entice the buyers to check out the entire home and see each room. You might be able to interest a buyer enough that they would be willing to pay a premium for your house for something as simple as a wall art.
While staging your home to sell, it is best to get a consultation from an expert and get his insights. Home staging experts have a lot of knowledge and experience, and they can give you valuable ideas on how to manage best and stage your home to attract the most customers.
You can even check out home staging businesses and channels on youtube and other social mediums to draw ideas on the best way to decorate your home via home staging and also get ideas on how to manage and utilize all the awkward spaces in your home effectively.
Through home staging, you can end up generating a higher value for your property and can even go up by percentages as much as 6%. You don't necessarily have to break the bank to be able to make your home look appealing. Clean homes with zero clutter and an excellent aesthetic sense can help do most of the job for you.